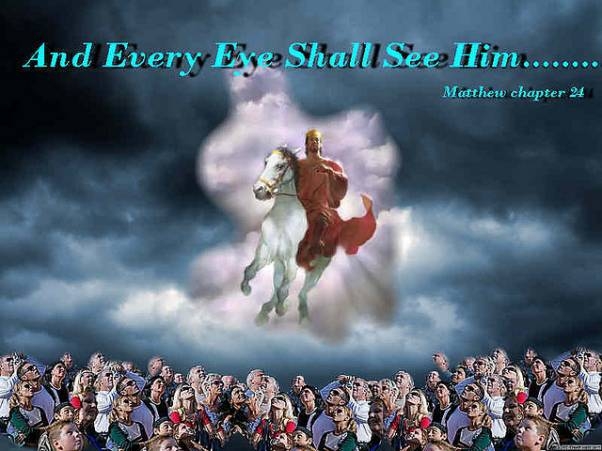 Return o LORD! How long? And have compassion on Your servants. (Psalm 90:13)
This is an amazing prophetic prayer from Moses!  For the Lord to return, when this is written 3500 years ago for all people of all time, He had to have come in the first place! Jesus was not to be born, as a child, as prophesied in Micah 5:2 in the province of Bethlehem for 1500 years. Therefore the Holy Spirit was prophesying of the Lord's birth and Second Coming, which we, in the 21st century still await!
Knowing this, should we Christians in the 21st Century pray for the immediate Great Appearing of the King of Kings – the Commander in Chief of the literal armies of Heaven and the Creator everything – Yahweh?  We should, we can and we surely do. However  none of this will hasten the Return of the Lord! This is a good reason to be so. First, the Second Coming will happen when it happens. Then secondly, when Jesus cuts through the Eastern Sky on the White  Horse, it is all over. There will be no mulligan. Anyone on earth who is not saved, born-again or a child of Christ will experience the Wrath of God. In fact, the only people left on earth will be those who are lost to eternity, as it will now be the official End of the Church age.
Revelation 19:11-20 tells only part of the story of what will occur when the Second Coming is obvious to everyone who is around the perishing world.  CLICK HERE TO READ MORE